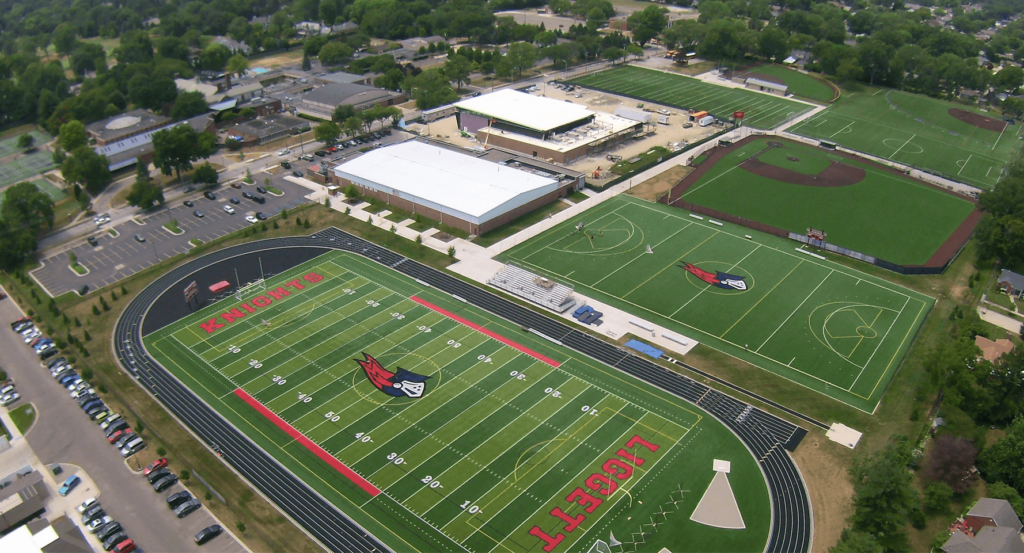 University Liggett School
1045 Cook Road, Grosse Pointe Woods, MI 48236
University Liggett School's state-of-the-art athletic facility is home to The Donnybrook. The complex features all turf fields. Unquestionably amongst the finest venue's in the midwest.
Six turf fields. No grass fields.
Indoor facilities and concession stand.
Certified medical trainer on staff.
Free on-site parking
Conveniently located near many great local attractions 
Monteith Elementary School
1275 Cook Rd, Grosse Pointe Woods, MI 48236
A quarter of a mile from Liggett, Monteith Elementary will two auxiliary youth grass fields.